After the write up on using external drives for the SSD cache, I shared the article with the wonderful community on Reddit for feedback.
As a point of order, the intention of this research is to enable the support of an SSD cache. While this does also enable the ability to extend the volume with external drives, that is out of scope for this topic. That may be explored at a later date.
Huge shoutout to those who responded, especially Ben_77, Zbig_Leboski, and EEvilCorp who provided some well written thoughts to consider.
The pink elephant in the room was that of stability and data reliability. Two concerns were raised:
eSATA signal stability issues
This is one that I do disagree with. By itself, eSATA is stable. It's an extension of the internal SATA ports, just utilizing a wider voltage range to improve noise rejection.
eSATA cable reliability and robustness
Here is a perfectly valid point that had to be examined. What would happen if the cable comes lose or is accidentally disconnected?
Unplug it!
I have an ESXi host which uses the DS1513+ as a datastore for my home lab. A loss of the datastore would be catastrophic. Let's be ungrateful, unplug the external SSD cache and see what happens!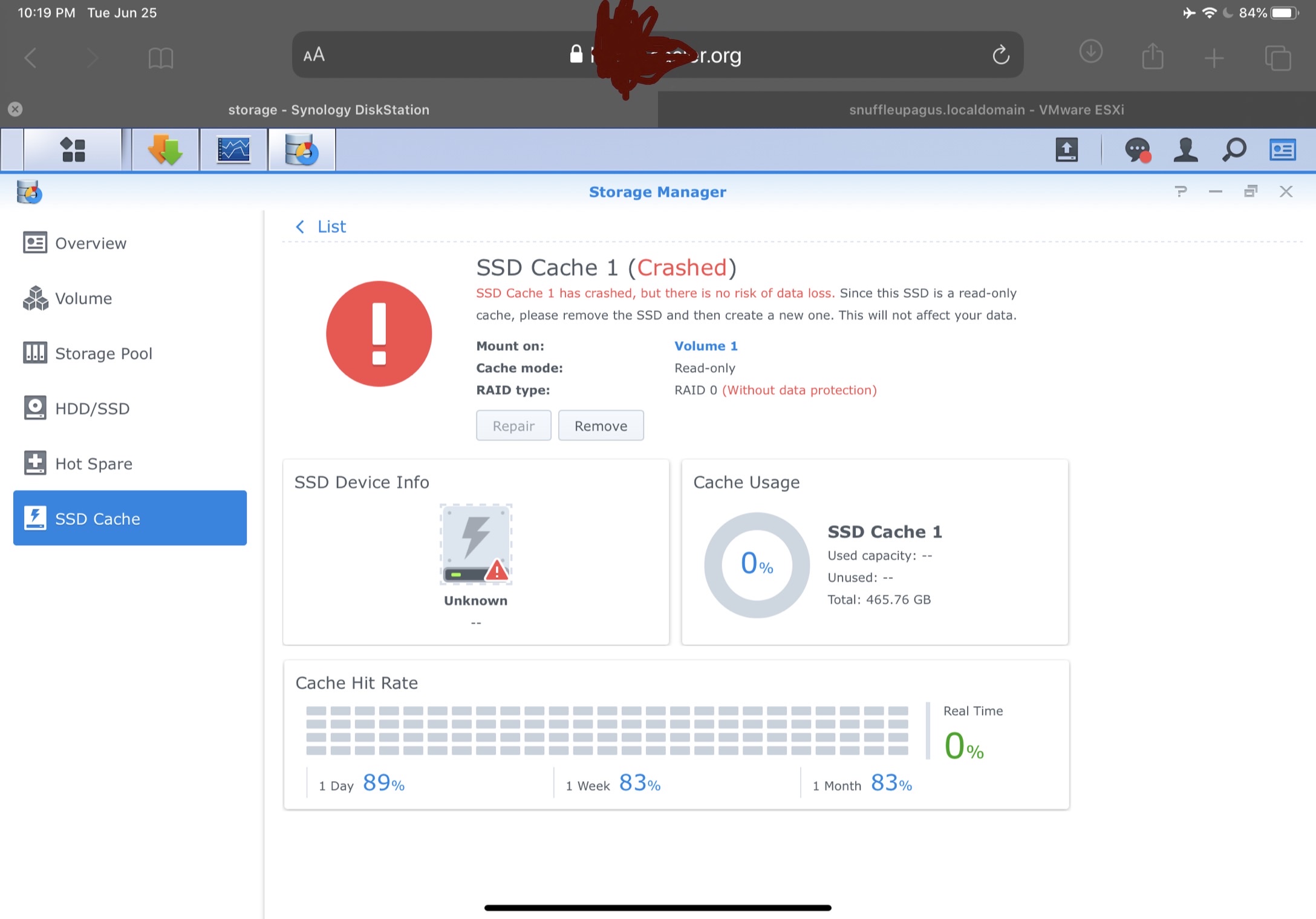 A few seconds after unplugging the eSATA cable, the NAS started beeping. On the surface, I could not tell that anything has changed. The ESXi datastore was healthy. The only other sign of problems was in the storage manager where it reported that the SSD cache has crashed.
On the bright side, the volume was still healthy and there has been no loss of availability.
Recovery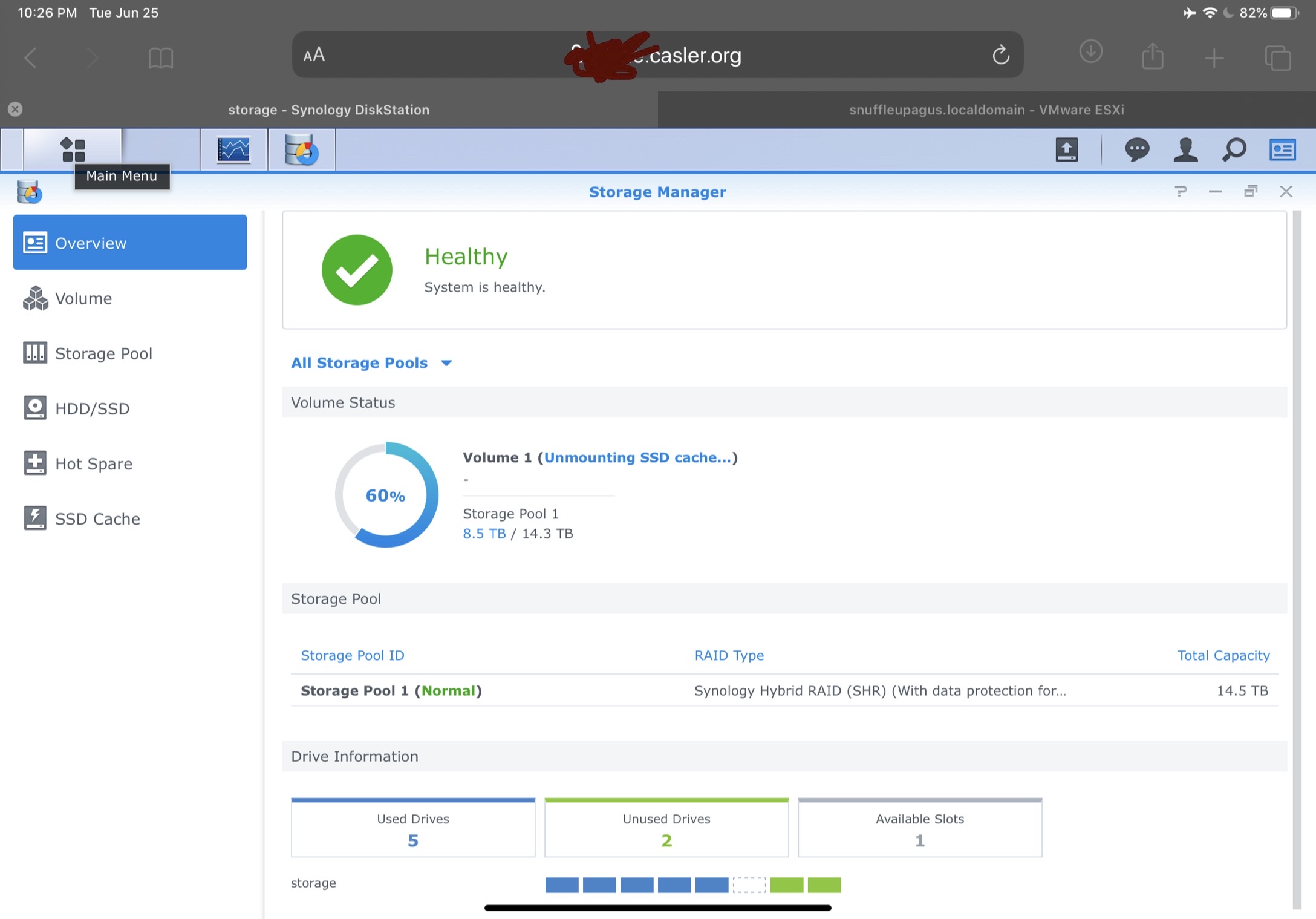 During the recovery and rebuilding process, I was notified and prompted to acknowledge that system services will be disabled for a moment. I wasn't paying attention to the clock, but this probably took just 3 minutes. During that time, everything was offline with the exception of the admin console.
At no time did I have to use anything other than Safari on my iPad for the recovery and rebuild. Very easy.
To me, this was perfectly acceptable. Scheduled downtime is always an option.
Next Steps
I'm waiting for another drive to come from Amazon within the next few days and will see what happens to the SSD cache during a drive failure when the SSD cache is configured in a Read Only RAID 1 array.
There was another concern about what would happen if Synology publishes an update to DSM. Once that happens, the experience will be written up.
Write in the comments if you'd like me to try anything else out.
Should I try an SSD cache using a USB connected drive? I don't have plans of keeping my NAS in that configuration, but will be happy to do so so you don't have to. Let me know!